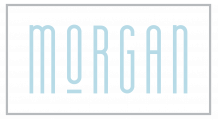 Resident Reviews
|Recommended: NoGreat Place So Far — We just moved in and so far it has went smoothly Debbie in the leasing office has been a great point of contact and has been so patient with us since we've had a lot of questions as new renters here. I love all the upgrades in the apartment and how quiet the neighborhood has been so far. The only problem that I have seen is parking, but they have been working on the parking lot so its understandable.
|Recommended: YesIt's quiet and staff are very friendly — It's amazing It's really a place to call home
|Recommended: YesGreat property, great manager, rude office staff — I have really enjoyed living here but the office staff and assistant manager have been very difficult to deal with and occasionally rude. Just deal with Terri directly and you'll be fine
|Recommended: YesGreat place to live — Over all a really nice place to live. Good people, grounds well maintained and office staff is very nice.
|Recommended: YesMarthe oscar — Nice but everything not finish inside of the house
|Recommended: YesI have lived here 3 years now and I think it needs work but love the community.. — Definitely move in but check out the apartment thoroughly.
|Recommended: YesGood place to live — Staff has been fantastic to work with. Maintenance has been quick. Neighbors are courteous. I wish there was more unassigned parking near the apartment buildings.
|Recommended: YesNew resident — Just moved in but office staff has been friendly and helpful getting moved in especially during this very trying times of covid 19 epidemic.
|Recommended: YesGreat apartments — Been living here for about 2 months now no complaints so far.
|Recommended: YesGreat apartment — Very quite but sometimes Neighbors will ruined it
|Recommended: YesGreat place — Low key very nice
|Recommended: YesA good place for living — I've been here 7yrs and no problems, even when the ownership and management changed.
|Recommended: YesLovely place to live — Amazing
|Recommended: YesOverall — Quite, friendly people. If you have a matince problem it will be respectfully solved quickly by AJ .