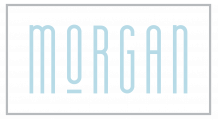 Resident Reviews
|Recommended: YesA good place for living — I've been here 7yrs and no problems, even when the ownership and management changed.
|Recommended: YesLovely place to live — Amazing
|Recommended: YesOverall — Quite, friendly people. If you have a matince problem it will be respectfully solved quickly by AJ .
|Recommended: YesGreat place to raise a Family — I've lived here 4 years, no problems, I give it a thumbs 👍 up
|Recommended: YesAn enchanting, quiet property among the trees of Bedford. — The layout of the large two bedroom is like a house and has large floor to ceiling windows. The windows offer beautiful views of the trees and surrounding neighborhoods and let in exquisite natural light. You can hear your neighbor's a little too much, but the property itself is quiet and peaceful. It is located in a lovely residential part of town where everything is accessible...from restaurants to stores of all kinds. Many of which are in walking distance. Also, it's not uncommon to see people walking or riding bicycles. Overall, a wonderful place to live.
|Recommended: YesHome — For the size of the apartment the price is a tad steep, however the property and staff are excellent, I like the maintenance staff the most. They're very friendly, professional and fast. I have no complaints, we are really happy here.
|Recommended: YesWhat do i think of the property HMMM well its okay — Peaceful
|Recommended: YesCLEAN AND WELL MAINTAINED — THE STAFF OVER COMMUNICATE AND ARE FRIENDLY. ALSO THE OTHER RESIDENTS ARE EXCEPTIONAL NEIGHBORS.
|Recommended: YesGreat Place to Live — Been living here 4 years and really no problems.
|Recommended: YesI like the spaciousness of my apartment — Overall it's a nice place to live. No issues with neighbors being loud or fighting. It's usually pretty quite. Close to restaurants and shopping.
|Recommended: YesMy home — I feel safe i feel at home. Love the layout and the upgrades and that I always have somewhere to park
|Recommended: YesI enjoyed my stay here. — I'm only moving because I'm relocating closer to work. I didn't have one of the remodeled apartments but I still enjoyed my stay here. 3 years. Friendly office staff through every switch of management lol . Maintenance was always taken care of. I'd recommend to others.
|Recommended: YesFamily Friendly, Good Neighbors, Safe and Considerate — Mentioning the quickness of the Maintenance Staff on any problems which arise. Thank You for the professionalism and knowledge for any issue that may arise.
|Recommended: YesI like the apartment it was the people living next to us. The smell of marijuana and loud noise — I live in a nice apartment complex. Very beautiful apartment. Just rude neighbors. Smell of marijuana and loud music.